Review Us And Get $5 Off Your Next Tow
Step 1 – Go to www.TowXperts.com/review
Step 2 – In the middle of the page, click on the "write a review" button.

Step 3 – Log into your Gmail account. if you don't have one, you can create one in two
minutes.

Step 4 – Choose the amount of stars, write a quick review and hit Publish. You're done!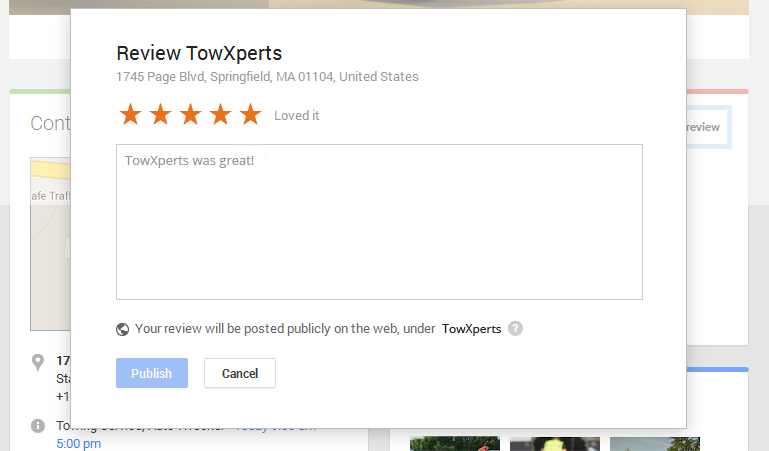 Step 5 – Print the review you just posted and show it to us next time we stop by and we will apply your discount